Northallerton Rugby Club has battled its way through to the National Junior Vase final on May 3, which means that for the first time, a team from the club will get to tread the hallowed turf of Twickenham.
Having beaten Rugby Lions away in the semi-finals 27-17, the club's 1st team will be backed all the way by hundreds of supporters from our town.
It is a massive achievement for the small club and we at Lewis & Cooper are very proud to support and sponsor them.
We, and hopefully all of Northallerton, will be getting behind the club to support the boys!
For further details, see the club's special Northallerton at Twickenham Facebook page.
Our bakery staff made a special cake for the occasion, which was presented by Retail Director Bettina Bell and our Chairman David Gearey to 1st team captain Joe Terry (far left) and club chairman Terry Burdass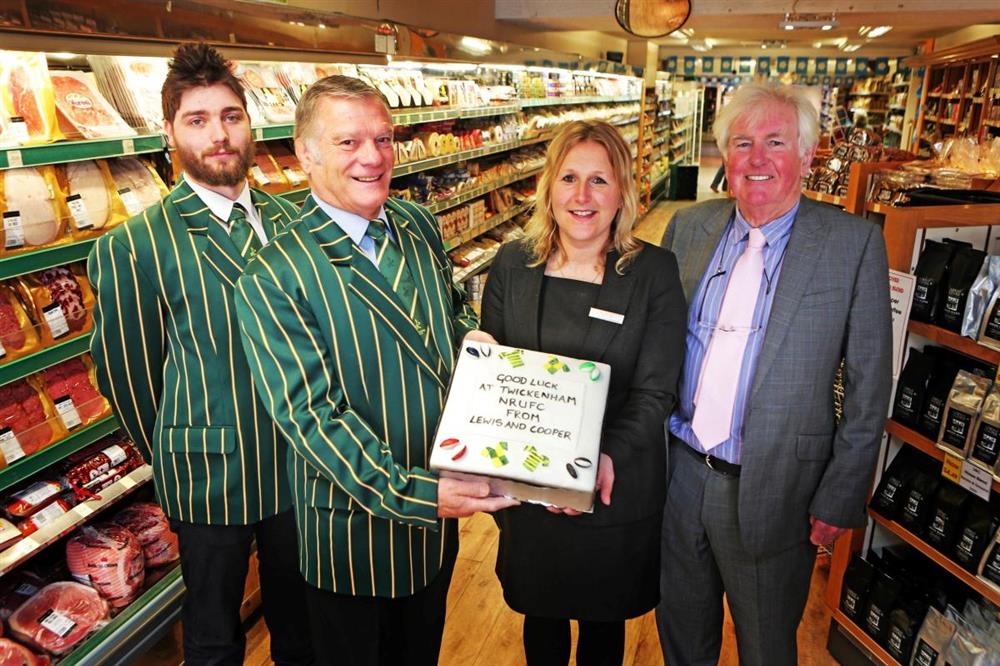 Picture courtesy of The Northern Echo. For the full story, see here.