Fine food & wine since 1899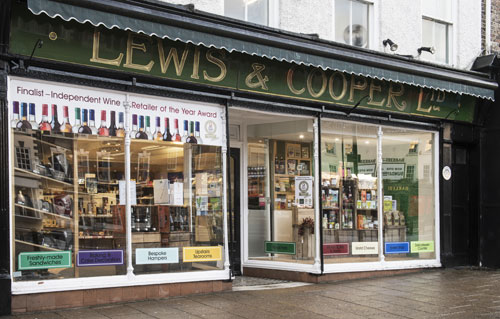 From their bustling store in the quintessential market town of Northallerton, North Yorkshire, Mr Lewis & Mr Cooper built a world-renowned gourmet food emporium packed with local delicacies and gastronomic delights of uncompromising quality.


Today the tradition continues...
From the same site at 92 High Street and with a façade little changed, although the founders would not recognise the extensive interior that houses the current day Food Hall, Delicatessen, Wine Store, Tea Rooms and Hamper Department. Lewis & Cooper remains a family-run concern, with a direct lineage linking the present owners to Mr Lewis himself.
Lewis & Cooper today is a multi-award winning independent gourmet food store packed with the most flavoursome foodie treats, fine wines, delicious gift baskets and sumptuous food hampers, all available to order in store or online for immediate UK.
---
Food Hall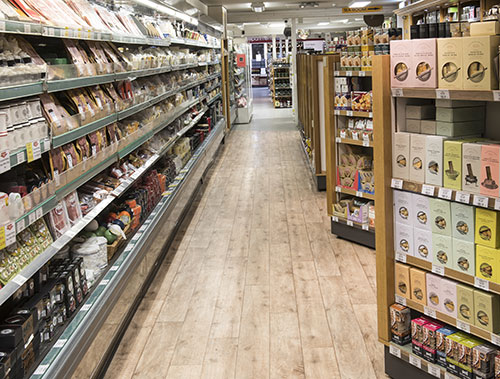 Explore the nooks and crannies of the store and you will discover literally thousands of rare treats such as Russian caviar and quails eggs alongside the finest York ham, handmade plum puddings, bottled fruits and North York Moors honey on the comb. Many of our customers travel from far and wide to stock up on the delicacies they cannot obtain in their local shops.
---
Delicatessen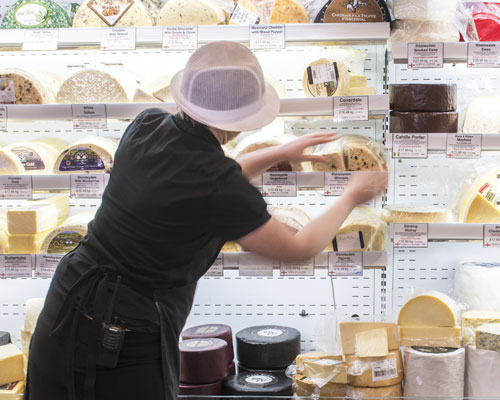 Your Lewis & Cooper deli experience starts as soon as you enter our high street store. Our self-service chiller units are packed with an extensive range of products sourced from small local producers and favourite foreign delicacies from international suppliers. 
Our Deli stocks a great choice of British and Continental cooked meats, salamis, bacon and cheeses, many of which are packed under the exclusive Lewis & Cooper brand name, which is your guarantee of the very finest quality produce.
In our chillers, you'll also discover the one and only real Wensleydale cheese, hand-crafted and made from locally-sourced milk. Or the famous Cartmel Sticky Toffee Pudding, made in Cumbria from 100% natural ingredients. Try the delicious GM-free Yorkshire Soup made from fresh produce locally sourced, or if you're feeling peckish, grab an L&C sandwich - home-made daily and generously filled with fresh ingredients from our deli counter.
---
Wine Shop at Lewis and Cooper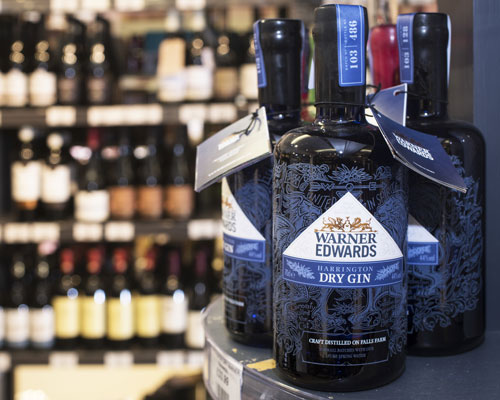 The Wine Shop has recently been given a make-over to give a Wine Cave look and feel to complement the extensive range of fine wines, craft beers and spirits selected by our wine buyers.
Our Wine Consultant Danny Cameron, a finalist in the Wine Personality of the Year Awards is amongst the elite of the fine wine world; below he sums up the Lewis & Cooper wine buying strategy.
"Someone once asked me how we could possibly compete with the power of the supermarket wine departments, and my answer was a simple one - "We have more buying power." Incredulous, my questioner demanded an explanation. It was simple, I explained, because you equate buying power with volume, but I equate it with choice. The big buyers can only buy from big producers (or small ones who no one else wants to buy from) - we, however, can source our wine from who we like, big or small (funnily enough, the small ones are very often more interesting). That is what I call buying power. And the result? A cornucopia of fascinating wines - never dull, never a compromise." 
---
A Family Emporium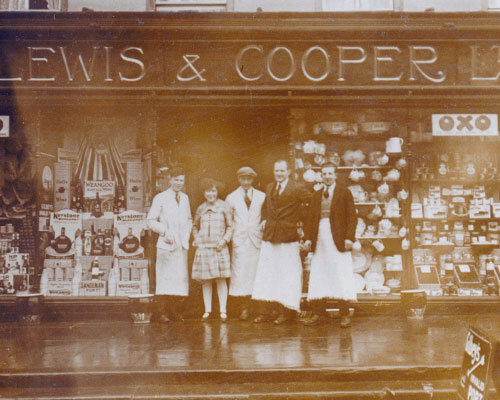 A Family Emporium; A Family Saga

Lewis & Cooper's founding partners were sticklers for detail (the Managers' quarters were furnished with a discreet window which enabled Mr Lewis to keep a constant vigil over his shop floor) and insisted on stocking only the finest foods, hampers and wines.
Today, reassuringly little has changed; in large part, perhaps, because Lewis & Cooper remains a family-run concern, with a direct lineage linking the present owners to Mr Lewis himself.
---
Contact Us
Lewis & Cooper Ltd - 92 High Street, Northallerton, North Yorkshire, DL7 8PT, UK. VAT NO: 257 6249 33
Tel: + 44 (0) 1609 77 28 80
Fax: +44 (0) 1609 77 79 33
Email: sales@lewisandcooper.co.uk
Our stores are unable to answer queries regarding online hamper orders.
Please call 01609 77 77 00 (office hours 8:30AM - 5:00 PM, answerphone at other times)
or email hampers@lewisandcooper.co.uk.
---
Opening Times
Please Note
From 02/06/2021 Opening times have changed.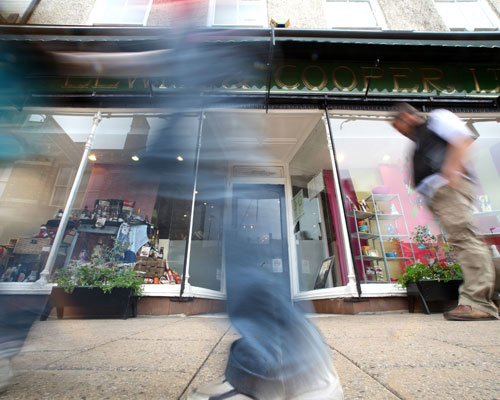 Main Store:
Monday - Friday: 8.30 am - 5.30pm
Saturday: 8am - 5.30pm
Sunday and Bank Holidays: 10am - 4pm
Tearooms:
Monday - Saturday
9am - 15:30pm 
Details of any occasional bank holiday exceptions are usually posted at the top of this page.
---
How to Find Us
Directions
Our store and tea rooms can be found on the High Street, directly across from the town hall.
Free disk parking is available for two hours behind Lewis & Cooper on Elder Road and High Street parking is free for the first 30 minutes (free ticket required). For longer stays, there are long and short stay car parks behind Barkers department store that are conveniently located for shoppers.
For full parking information including up to date parking charges, please visit Hambleton District Council's website.