Our Northallerton store was among the final five outlets selected by the International Wine & Spirit Competition (IWSC) for its 2014 Independent Retailer award.
Votes from the public put us in the final shortlist – from an original list of 14 –to get us through to the final round of the competition.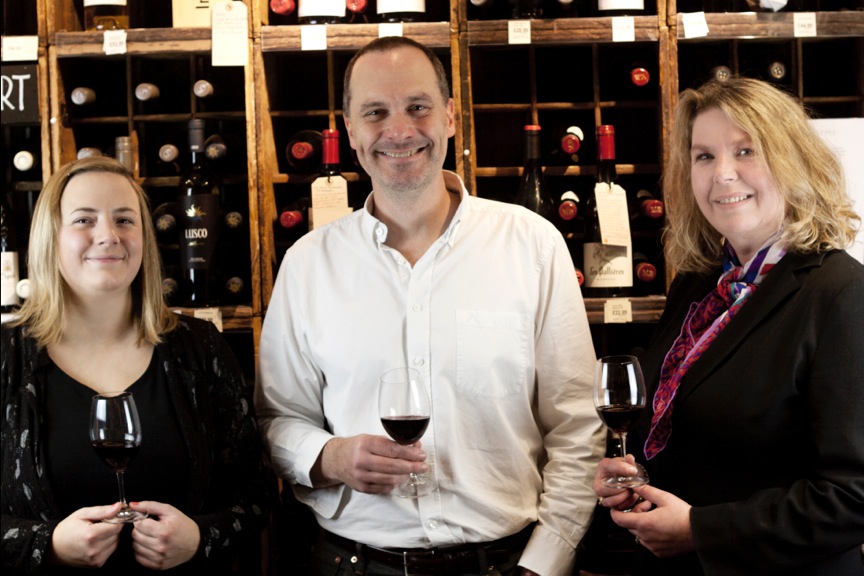 Jenni Palmer and Angela Metcalfe from our wine department, with drinks consultant Danny Cameron
In the end we were pipped to the post by a retailer from Birmingham, but our wine department manager Angela Metcalfe, who enjoyed an awards banquet on Wednesday, November 12, said: "It would have course have amazing to have added this accolade to our collection, but it's a measure of our quality that we reached the final.
"We would like to say a big thank you to our loyal customers for voting us onto the shortlist in the first place."

Lewis & Cooper has previously been honoured to win the International Wine Challenge's award as Regional Wine Merchant for the North-East and Yorkshire, Independent Wine Merchant of the Year in the Drinks Business Awards and the Off Licence News Independent Wine Retailer award.
We remain the only independent in the UK to have carried off awards at all three of these prestigious UK wine competitions.
Find out more about the International Wine & Spirit Competition.