You'll love our Gifting Range
Gorgeous treats for every occasion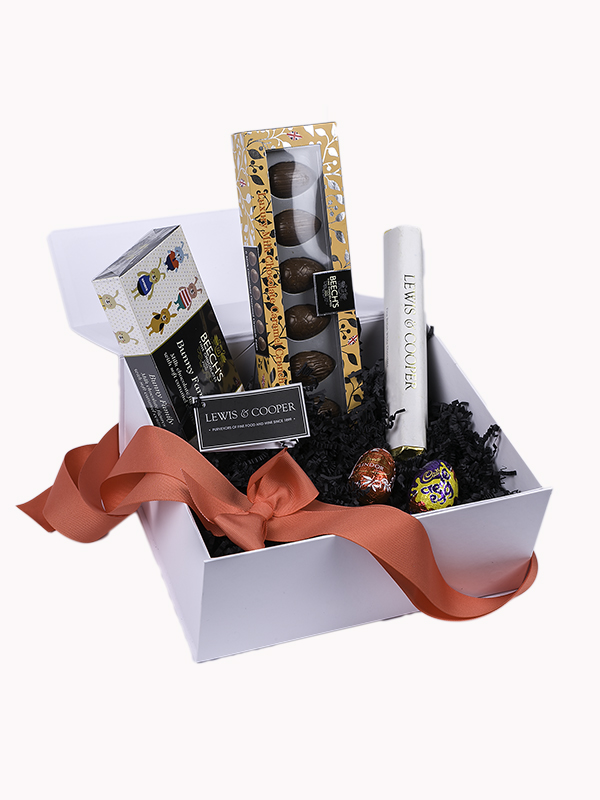 Special people deserve special gifts. At Lewis & Cooper, we have some wonderful ideas to reward hard-working staff and remember your loved ones' birthdays and cherished anniversaries. 
Our attractive gift boxes are packed full of gorgeous treats. The Choccy Boo Box pictured above is the perfect Easter gift. It contains the wonderful Beech's Bunny Family and their Milk Chocolate Caramel Crunch Mini Eggs, as well as a bar of L&C White Chocolate and two small chociolate eggs from Lindt and Cadburys. 
https://www.lewisandcooper.co.uk/chocky-boo-boo-gift-box
It's also available in a beautiful gift bag. 
https://www.lewisandcooper.co.uk/chocky-boo-boo-gift-bag